Six Module Online Course to Find Your Flow . Find Out More!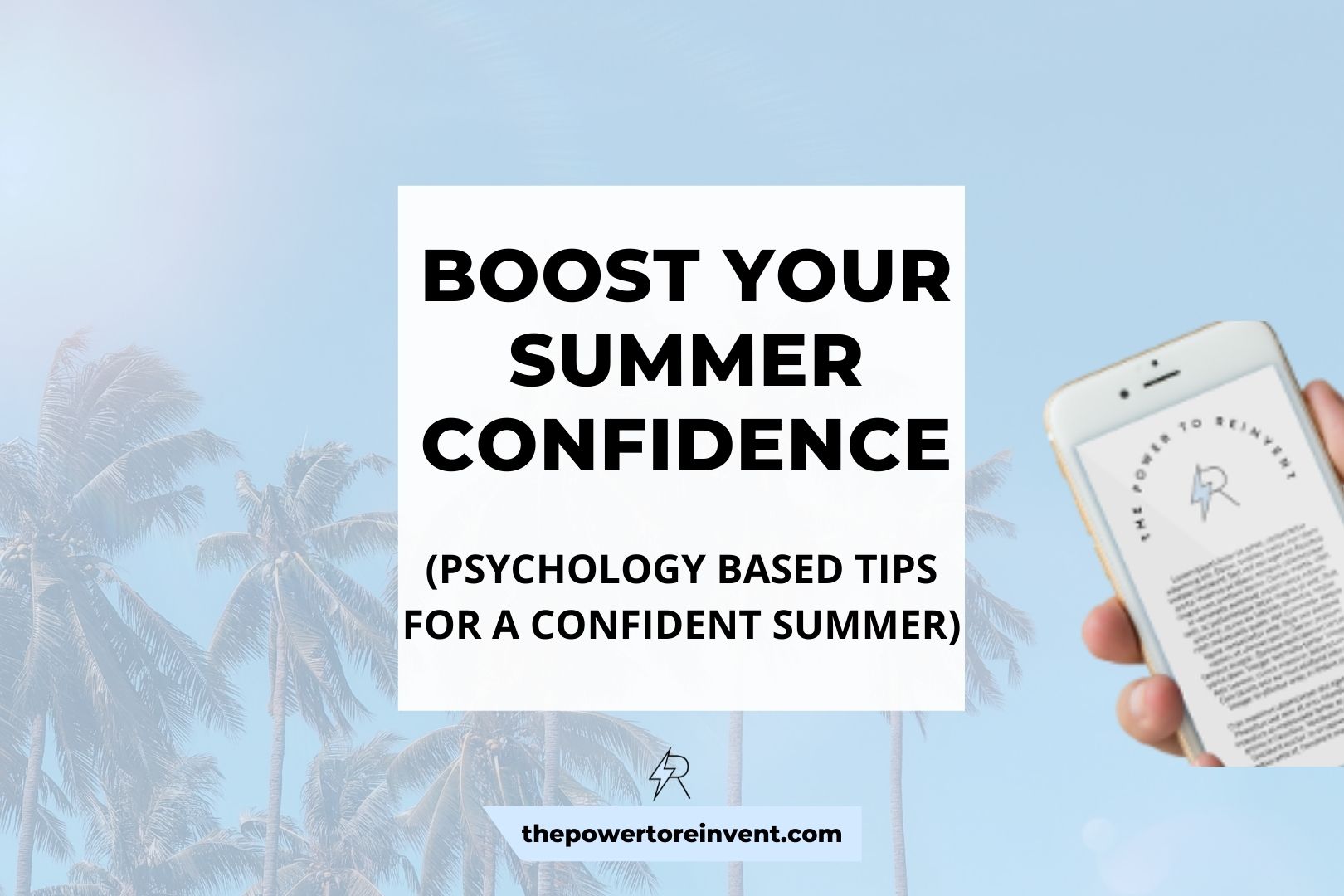 Summer is here! The season of beaches, bare arms and bikinis but not all of us feeling prepared. In fact, for many, the thought of strutting our stuff can send anxiety levels soaring.
Summer body confidence issues can have a real impact and can really get us down.
In our heavily filtered and photo cropped world it's easy to play the comparison game. As a result, we develop unrealistic expectations of how we 'should look'. The pressure for the perfect summer body increases and our summer confidence takes a big hit.
Want to ooze confidence this summer? We can help. With a little work, we can help boost your confidence and get you feeling great this summer.
Let the summer of confidence begin!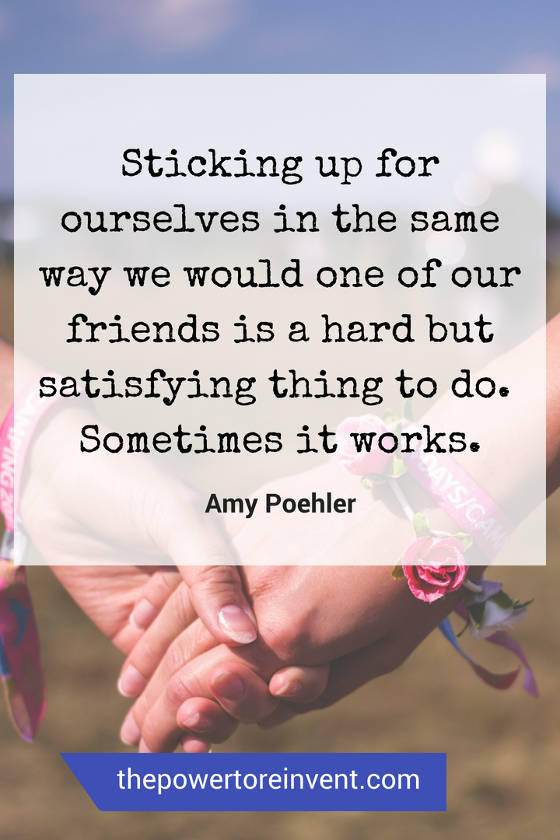 Why is body image is an issue?
Body image is how you see yourself when you look in the mirror or the mental representation you have of yourself in your head. But sometimes our 'mental mirror' can become distorted.
When this distortion happens, we struggle to see our real beauty. We've all got a tendency to magnify our perceived flaws by obsessing over the lumps, bumps, and wobbly bits and getting caught up in negative self-talk. Ultimately creating a negative body image and lowering our body confidence.
Having a negative body image is often the root cause of summer confidence woes.
If you can relate to having body confidence issues, you are far from alone.
Research by Dove found 54% of women globally agree that when it comes to how they look, they are their own worst beauty critic. They also found that only a shocking 4% of women in the world would consider themselves beautiful.
Body image is an issue when it gets in the way of us living our lives to the fullest. It's a waste of mental energy that stands the way of our confidence this summer.
Imagine what you could achieve with a positive body image? The adventures you would have the memories you'd make.
At The Power To Reinvent, we believe that you deserve the summer of a lifetime. Body confidence issues should never hold you back.
We're going to guide you through our top three tips on how to instantly boost your summer body confidence.
How to improve body image?
For instant confidence, this summer here's our top three tips on how to improve body image.
Top Tip #1: Stick up for yourself the same way you would a friend:
We've all been there. Our gorgeous friend points out her insecurities and we think she' s crazy. We tell her she is beautiful and to stop being so silly. We use our words of kindness to lift her mood and boost her confidence. Now imagine a world where we did this for ourselves?
This confidence boosting trick is a favourite of comedian and Parks and Recreation star Amy Poehler. In her 2014 book Yes Please, Amy writes: "When the demon starts to slither my way and say bad shit about me I turn around and say, 'Hey. Cool it. Amy is my friend. Don't talk about her like that."
Top Tip #2: Be grateful for your body:
Your body, right now, is amazing. It is nothing short of a miracle. It's yours and there is no one in the world like you. You are truly unique. When it comes to gaining summer confidence we can improve our body image by practising gratitude. Perhaps you are grateful for the legs that can walk along the beach. The mouth that can laugh and smile with friends or the eyes that can see the beauty in the world. Ask yourself what parts of your body you like, focus on these and be grateful for them.
Top Tip #3: Speak beautifully:
It shocked me to learn that 80% of women's body-negative Tweets are about themselves. It's time we spoke beautifully to ourselves and positive affirmations are a great way to get started.
Positive affirmations are a great way to develop a confidence summer body image. Read or write them down once a day a real boost in your summer confidence. Check out our seven powerful affirmations to increase self-esteem to get you started.
Final thoughts
Think of what we could achieve if we held a more positive body image. Consider the wonderful things we could use our mental energy for if we weren't obsessing over our flaws.
This summer remember you're amazing, unique and beautiful.
You deserve confidence that lasts all year round – not just in summer. Practising our tips throughout the year will lead to a more confident you 365 days of the year.
Have you got any summer confidence tips you'd like to share? If so, leave a comment blow. I'd love to hear from you.
Pin This Article For Later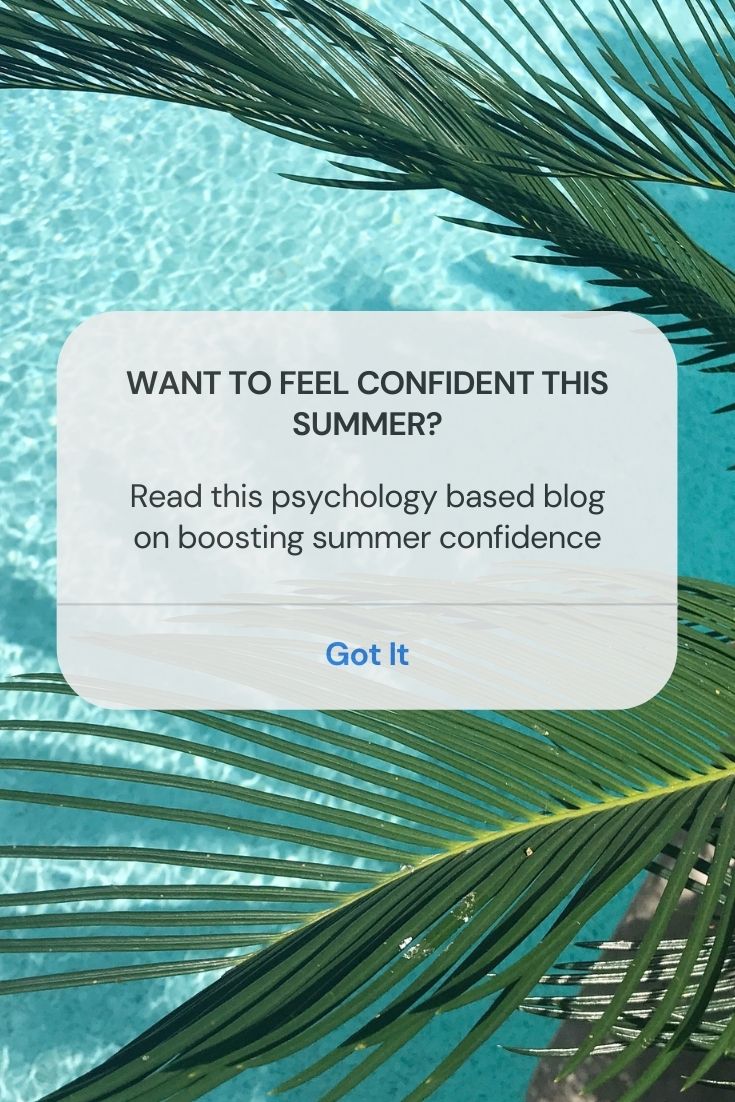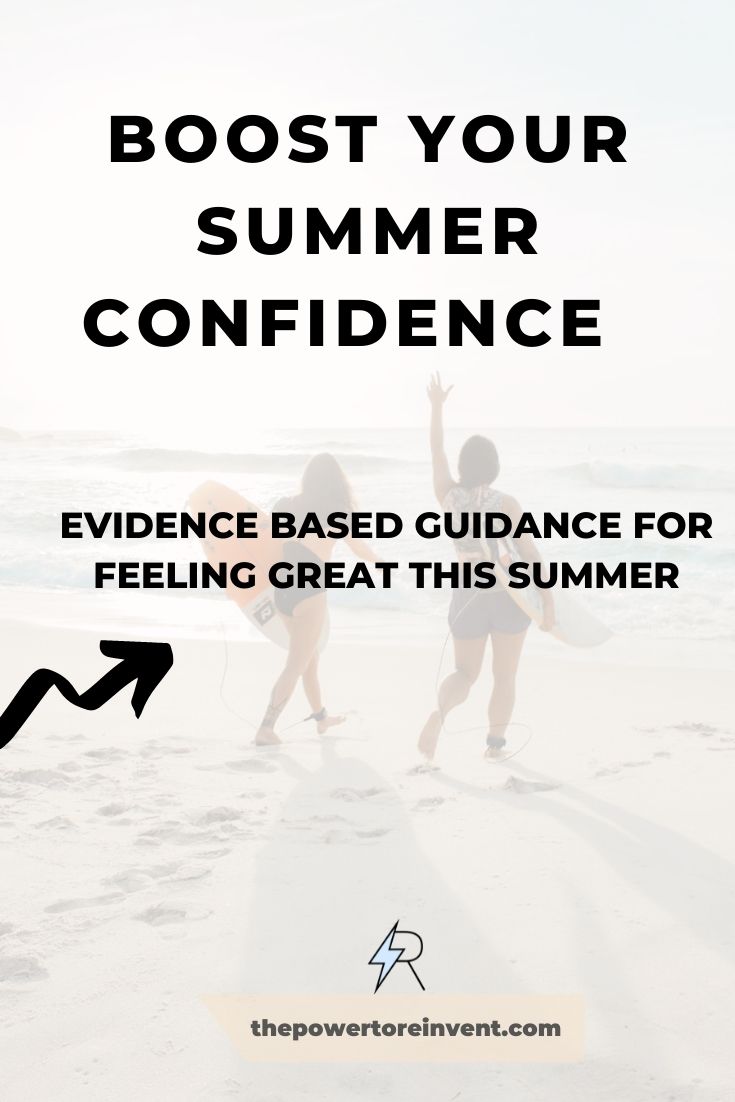 Share this
If you've found this interesting why not share the love.