No Time to Wait. Enrol now for Find your flow Intensive
The 10-week training programme to help you find out what you want from life. Shake off people-pleasing, perfectionism, and imposter syndrome. The programme starts on 10th October Hurry…. only 1 spot Left!
Introducing
Find Your Flow

Intensive

Find Your Flow is an intimate 10-week course that will reconnect you with who you are & what you want from life.

A mix of online learning, group coaching, expert masterclasses, special guest speakers and exclusive one to one sessions with Sarah Gregg.  With real-time application, you'll be expertly guided on each step to ensure solid, sustainable, permanent transformation.  In just ten weeks.

Are you ready to stop struggling & find your flow?
Enrol today to secure your place. Hurry…. only 1 spot Left!
Applications Will Close In
How many of these sound familiar to you…?
Have you tried to Overcome these and It hasn't worked?
At various points in my life, I've experienced all of the above (sometimes all at once.)
I know how overwhelming it feels to be unsure about who you are and what you want. I also know how confusing it is to know which way to turn…
Find Your Flow Intensive is a simple, warm, optimistic approach to growth and change.
There's no fluffy or aggressive coaching. No 4am alarms. No spurious toxic positivity techniques. No 'gurus' preaching how to live your life.
It's a mix of science, psychology, you, me, and a supportive group of your peers.
Together, we will reconnect who you are & what you want from life.
Enrol today to secure your place. Hurry…. only 1 spot Left!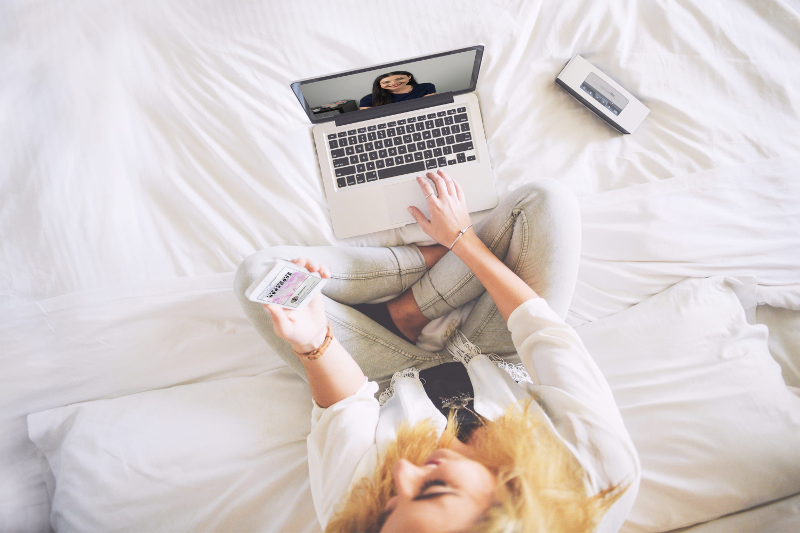 Imagine sitting on your sofa on a Sunday night in ten weeks time and…
It's closer than you think.
Feeling stuck & unfulfilled isn't your punishment.
It's your wakeup call.
Hi,
I'm
Sarah
And a few years ago my life was more bland than bold. I didn't know where I'd gone wrong. I'd followed life's rules, ticked its boxes, but whilst full it felt empty. I'd lost who I was and what I wanted from life. Then I began to implement the psychology of flow. And since then, I've experienced the freedom, confidence, and clarity to live the life I always should have done. On my terms. (Those terms included setting up my own business, publishing two books, hosting a sell-out book launch in NYC, and getting featured in The Telegraph and The Sun. travel the world full-time, living in Thailand, Bali, Copenhagen, Portugal and Taiwan).
I am no nonsene psychologist (British Psychological Society), published author, and expert in happiness & flow. I help people become their whole selves, so that they can experience a deep sense of self-trust and self confidence.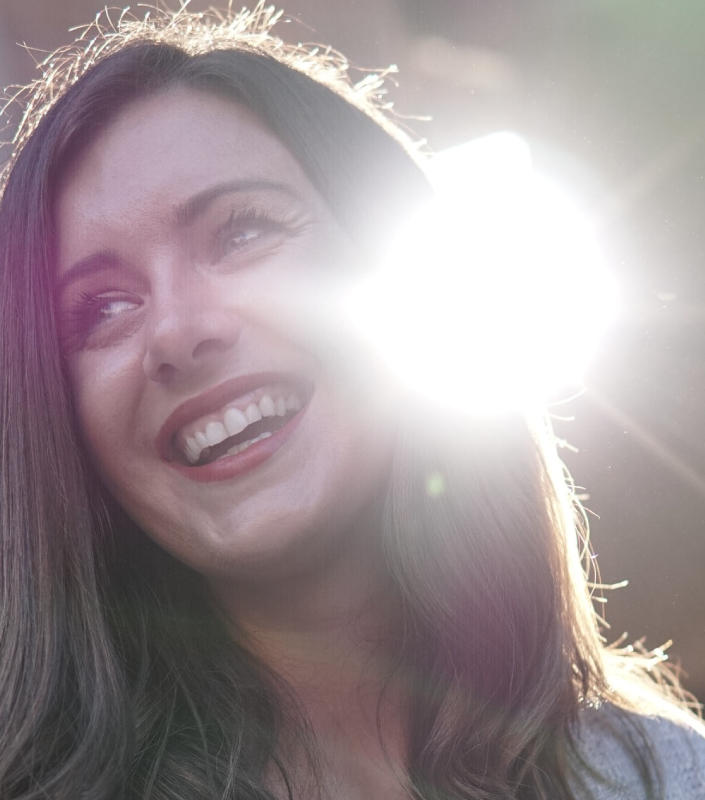 How can we become more of who we are and less of who we should be?
How Find Your Flow works….
Everything in this course is from my own personal and professional experience. It has elements of what I learned, what I wish I'd learned, in the ways that I learned, and the ways that I wished were available.
Find Your Flow is an immersive & supportive group coaching experience complimented with deep dive one to one sessions with Sarah Gregg.
Each week you'll work through a pre-recorded online module and then come together with me on a group call to consolidate the learning and integrate through action.
This is a small group environment. Forget feeling lost in a crowded Facebook group or overwhelmed by hundreds of faces on Zoom. You'll have direct access to me, inside and outside our calls, so that you can be seen, heard, and fully supported. Every methodical module has been crafted to build momentum. Plus, you'll receive special masterclasses from experts.
You'll apply the things you learn as the course progresses. Try them out, experience the effect, and feed back to the group in a safe and supported way.
Enrol today to secure your place. Hurry…. only 1 spot Left!
Here's what People Have to Say
This program is for anyone who wants to find their purpose in life and wants to live your life to its fullest. And who struggle with the feelings of unworthiness and the feeling of being broken
Sarah has the ideal personality to be working with people – she is so empathetic and charismatic – and she brings knowledge and material in such as casual and human way, you feel like you are talking to a friend.
what's covered?
The Curriculum
1
Week 1: Settling In & Setting Your Intentions
This starts off with just you and me. We get to know each other in a one to one coaching call, immersing ourselves in what you want from the course. We'll identify what's holding you back and we'll develop a plan to guarantee the results you want.
Then you'll meet the rest of your group via Zoom & celebrate the start of your journey together.
2
Week 2: Rewrite the Rules: Happiness & The Psychology of Flow
It's time to rewrite the rules of happiness, using flow psychology.
Discover that what we believe on the inside always reflects the results we see on the outside. Get ready to restructure your belief systems and finally understand why psychologists are hailing Flow as the secret to happiness.
You'll have your first group coaching call where you'll develop a deep sense for what happiness and authentic success means to you, and clear the path to work towards your goals.
3 & 4
Weeks 3 & 4: Get Unstuck: The Art & Science of Creating a Vision
Now we're diving straight into clarity and alignment of purpose, so that your life can truly flow. I'll walk you through a psychology based exercise I've created called flow mapping, which will give you crystal clear confidence in what you want from life.
Then you'll create your flow map. We'll tilt away from group coaching calls for the first week so you can focus on finding answers yourself, and resist the urge to compare with others. I'll support you throughout this personal exercise whenever you need me. Confident and clear on your vision, we'll regroup for our purpose panel. 
Success leaves clues behind. And our purpose panel brings together inspiring guests from across the world, who have themselves made bold changes in their lives and reaped the rewards. Ask them anything and find out what it really means to follow your vision.
5
Week 5: Find Alignment: Remove Mental & Emotional Resistance
With your vision in place, you'll face an internal push/pull between excitement and fear. So now we'll work on getting the different parts of you into alignment, integrating your different parts so you can feel harmonised. This science-backed meditation and visualization technique will remove any resistance, self-doubt, and fear that you may have about moving towards your vision.
You'll feel truly empowered to manifest your vision into reality.
6
Week 6: Action and Accountability Week
It's time to start implementing what you've learned. We'll take a week of getting into flow through action and troubleshooting, in real time, with support from me and the group, as inevitable blockages make themselves seen. Experience the traction gathering as you focus on your priorities, and feel yourself living with more flow.
7
Week 7: Set Your Pace & Free Yourself from Comparison.
Flow is unique to each of us and in this module, you'll see how you can set the pace and free yourself from comparison. No more checking Instagram and feeling left out, no more checking LinkedIn and feeling left behind.
You'll experience first-hand how to tap in and trust the level of challenge that feels right to you. It's here you'll step out of the overwhelm and finally see how life can flow. Feel the momentum build as you master exactly how to follow & trust the personal rhythm of your life.
8 & 9
Week 8 & 9: Self-Worth Mastery: Reduce Self Doubt & Finally Feel 'Enough'
It's time to take your self worth back, step out of the need for external validation, and relinquish the constant striving to accomplish more. We'll do this together as I teach the science of being and feeling enough.
I'll show you exactly how to release self-doubt using psychology-based principles that can easily be applied in your everyday life. And I'll share with you the science of self-validation so that you can always feel enough. Plus, bonus masterclasses with celebrity coach Jill Ritchie.
10
Week 10: Celebrate & Consolidate
In our final, special session we'll celebrate and consolidate everything. You've made it. You'll feel the difference in your life already. It's time to celebrate how far you've come. Get ready to leave this course feeling unstoppable.
Enrol today to secure your place. Hurry up! One Place Left!
what's covered?
Here's
What you will get

when you sign up
Methodical Modules
Cleverly packaged online modules which you can work through at your own pace, coupled with calls to keep the ball rolling. Everything is broken down into bite-sized chunks to fit around your busy lifestyle, and you'll have lifetime access to all material.
Special Masterclass Guests
Hear from the best and most inspirational experts in Flow, to really take your learning to the next level. Ask your burning questions and take notes.
Intensive Workbook
You'll get a beautiful, editable PDF workbook with follow-up exercises to really solidify the learning, clear the blocks, and find your flow.
Accountability and Community
Learn and reflect in a safe space, connected to people who just 'get it'. We'll also have a private WhatsApp group to build support and maintain momentum.
Group Coaching Calls
You'll feel personally supported as we bring the learning to life each week through group calls. Our weekly sessions are all about listening to your individual needs, and I will ensure that I attend to your specific needs throughout.
LIFETIME ACCESS
You'll receive lifetime access to the online modules and masterclasses. So you can revisit the material at the click of a button.
This Course Gives you the Tools and Personal Support You Need to Accomplish Your Goal
Other courses dump information, herd you into crowded Zoom rooms or Facebook groups. They put a lot of effort into their sales process but once you've signed up – you feel abandoned. This is more than just 'another' course.
In Find Your Flow Intensive you are given proven systems to accomplish your goals and direct access to me with one to one calls and in a small group setting. In this course you're not another number. I care deeply about your results, fulfilment and happiness.
I'm fully transparent about the value this course offers. No inflated prices to trick you into believing you're saving a lot of money. Because you are.
In this 10-week course you will get:
The total value of this course should be £3,100 ($4,250 USD) per person. But that's not what I'm charging for it. This course is jam packed with value and what's even better is that it delivers results.
a one time payment for Find Your Flow Intensive 10-Week Programme.
Find Your Flow Intensive
10-Week Coaching Programme
15 hours Group Coaching Calls

3 hours of One to One Calls with Sarah

Full Access to Find Your Flow Intensive Online Course

Exclusive Live Masterclass Events with Special Guest Speakers

A comprehensive Find Your Flow Intensive Workbook

Lifetime access to all course materials and videos
Enrol today to secure your place. Hurry…. only 1 spot Left!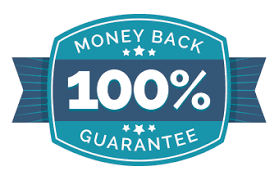 100% Satisfaction Guarantee
I'm confident that you will have a great experience on the course and if you are prepared to dedicate yourself to it, you will get the results. But if you are not satisfied I am offering a refund in full. 
Here's what People Have to Say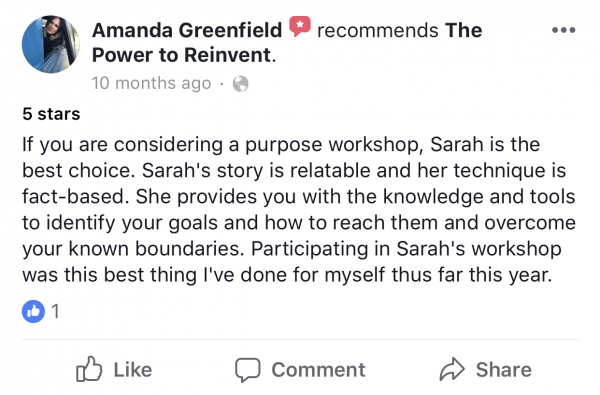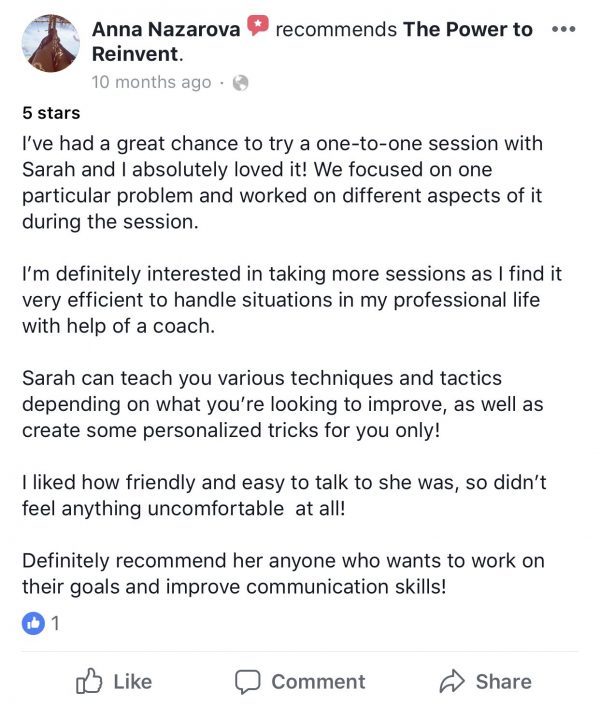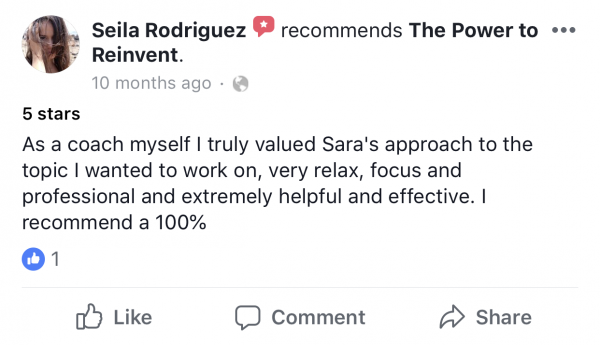 Frequently Asked Questions
Does this work if you are busy?
Absolutely. The modules are broken down into short bite-size videos so that you can dedicate as little as 15 mins on the days when you're really busy. You'll also have lifetime access to the modules so you can revisit them at any time. Our live calls are on a regular basis, so you can plan your diary in advance.
However you must be fully committed to doing the exercises that will bring about change. Busy can't be an excuse. I'll bring you all of my energy, resources, encouragement and expertise – but I can't do the work for you.
What are the dates and times?
 Applications are open now.
Find Your Flow will start on  10th October. You can work through the modules at any time, but our group calls will take place every Sunday (times to be confirmed)
What if I have no idea what I want?
Then you are a perfect fit for the course.
I like the science and the psychology parts, but I worry it will go over my head.
Don't. All of the psychology is presented in a jargon free, relatable way. Plus I'll be on hand to answer any questions you might have.
I'm interested in the programme but I'm nervous. Will you actually be able to deliver the results you promise?
I get it. It all sounds great on paper, but there is a cynical part of you that wonders if it's really possible. It's normal to feel nervous and struggle to put your trust in someone you don't know. There are so many programmes which underdeliver. But you just have to look at the programme, expertise, to get a feel of the change this course can bring. You won't be just a name on the course. You are not just a number. During these 10 weeks you'll have my undivided attention. I am fully committed to work with you to get the results you want and deserve. Plus I'm bringing in colleagues from the industry to make sure you have all the resources and viewpoints you need. You'll have all the resources you'll need but you must be committed to making the change.
I've never invested in myself before. Is it worth the money?
It's good to question where you spend your money. I want this course to be right for you. I don't want anyone to sign up out of pressure. Ask yourself whether you think it will move you forward? And can you afford not to make these changes?
I'm guilty of this too. I would easily spend money on a week's holiday to relax and get away from life, yet I would find it difficult to justify making an investment to create a life I didn't need to escape from.
If you're ready to stop Googling things, asking advice, repeating the same patterns, and feeling stuck – then this course is valuable for you. But if you're not there yet and you want to keep trying alone, that's fine too. I want you to make a decision that's in alignment with you and if you're ready now, you'll be welcomed with open arms and given my full attention. If you can't justify it, no problem, it's not the right time for you. I'll be here when it is.