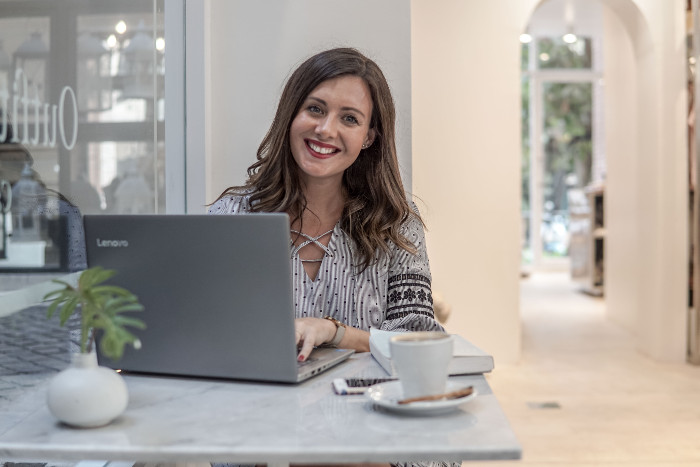 YOUR PRIVACY
At The Power to Reinvent, we respect your privacy and are committed to protecting the personal data that we obtain.This privacy policy explains how we will process the data relating to you that you provide to us (or that we may collect) when you visit our website www.thepowertoreinvent.com.
This is the internet privacy policy for "thepowertoreinvent.com" is effective from 21st October 2021. The Power to Reinvent may update these terms of utilization for its website whenever without notification. By utilizing this site you are consenting to be bound by the then current form of these Terms and Conditions of Use. And we encourage you to check back to this page from time to time for any updates.
The privacy of all visitors to "thepowertoreinvent.com" is important to us & we are committed to ensuring that your privacy is protected. If we ask you to provide certain information by which you can be identified when using this website, it will only be used in accordance with this privacy statement
Security & Your Personal Information
We are committed to ensuring that your information is secure.
Information you provide to us:
You may provide us with information by filling in forms on our website(s) or by corresponding with us by phone, e-mail or otherwise. This includes information you provide when you use the 'Contact' form, sign up for a newsletter, receive a download or if you report a problem with our site.
The personal information you provide may include your name, address, e-mail address and phone number. By providing us with this information, you expressly consent to our use of your personal information in accordance with this privacy policy. We will not sell, distribute or lease your personal information to third parties unless we have your permission or are required by law to do so.
You may request details of personal information which we hold about you under the Data Protection Act 1998 and the EU General Data Protection Regulation 2016/679 gives you the right to access the information that we hold about you. Please note that any demand for access may be subject to payment of a small fee which covers our costs in providing you with the information requested. Should you wish to receive details that we hold about you please contact us at contact@thepowertoreinvent.com
If you believe that any information we are holding on you is incorrect or incomplete, please contact us at the email above and we will correct any information found to be incorrect.
Information we may collect about you:
When you visit thepowertoreinvent.com we may automatically collect and process details of your visits to our Website and the resources that you access including, but not limited to products you view, traffic data, location data, weblog statistics and other communication data.
We may also receive data from third parties like Google Analytics, Facebook and other advertising platforms, providers of technical or payment services as needed, and other similar third parties. We do our best to only utilize third parties who have been deemed GDPR-compliant, and whom we have either completed a data processing agreement with, or have reviewed and confirmed their policies regarding data processing to ensure compliance.You can opt out of Google Analytics using this link https://tools.google.com/dlpage/gaoptout/. This will prevent data collection via Google Analytics and an "Opt-out Cookie" shall then be applied to your website which shall prevent any future collection of your data when visiting this website.
How we use your information
We may use your information to help us fulfil and improve our services. We will provide you with information requested from us relating to our products, service or other parties products or services we feel will be of interest to you (only where you have consented to such information). Should the information we provide no longer be of value you can unsubscribe at any time.
We may use your information to notify you about any changes to our Website thepowertoreinvent.com. This may include information on improvements or service/product changes, new content or service we feel you would be interested in.
If you are an existing customer, we may contact you with information about goods and services similar to those which you previously purchased. We may use your information for marketing, to measure or understand how effective the advertising we serve to you and others is. We may also use the information to deliver relevant, targeted advertising to you, which may be based on your activity on our website.
If you are on our email list due to your consent to be added, or our legitimate interest in engaging in direct marketing, we may also use your data to send you targeted social media advertisements or upload your information into our social media account to create look-a-like audiences. To ensure compliance with the CAN-SPAM act, all emails from us will clearly state the sender of the email, as well as provide instructions on how to unsubscribe from our list, or contact us with any questions or concerns.
If you purchase something from us, we will use your billing address and credit card information to complete your desired purchase or purchases only, and will not store or share any such information.
Links
Our website may contain hyperlinks to third party websites. These websites operate fully independently from us. While we do our best to use trusted sources, we cannot accept any responsibility or liability for the privacy practices of such third parties nor the availability of these external sites or resources. The Power to Reinvent is not in charge of the substance of any such connected webpage. The incorporation of any connection does not infer support by The Power to Reinvent of the site. Utilization of any such connected site is at the user's own risk.
Cookies
Cookies' are small pieces of information sent by an organisation to your computer and stored on your hard drive to allow that website to recognise you when you visit. A cookie in no way gives us access to your computer or give us any information about you, other than the data you choose to share with us. You can manage your cookies in your settings on your browser.
We use third party vendors and hosting partners specifically: Google Analytics and Facebook. This may be combined with other information you provide to us, as described above.
reCAPTCHA
We use the reCAPTCHA service provided by Google Inc. (Google) to protect your submissions via internet submission forms on this site. This plugin checks if you are a person in order to prevent certain website functions from being (ab)used by spam bots (particularly comments). This plugin query includes the sending of the IP address and possibly other data required by Google for the Google reCAPTCHA service. For this purpose your input will be communicated to and used by Google. However, your IP address is previously truncated by Google within member states of the European Union or in other states which are party to the agreement on the European Economic Area and is, as such, anonymized.
Only in exceptional cases is a full IP address transmitted to a Google server in the United States and truncated there. On behalf of the operator of this website, Google will use this information to evaluate your use of this service. The IP address provided by reCaptcha from your browser shall not be merged with any other data from Google.
This data collection is subject to the data protection regulations of Google (Google Inc.). For more information about Google's privacy policy, please visit: https://policies.google.com/privacy?hl=en
By using the reCAPTCHA service, you consent to the processing of data about you by Google in the manner and for the purposes set out above.
Every effort is made to keep the website up and running smoothly. However, "thepowertoreinvent.com" does not take responsibility for and will not be liable for the website being temporarily unavailable due to technical issues beyond our control.