You Can Achieve Your Goals in less time
Want to reach your potential but feel stuck?
The answer to creating the life you want, is simple.
You want to live life fully. Right? You want more happiness, energy, time and money in your life. And you want to achieve this success, fast.
The great news is, you don't have to reinvent the wheel to achieve everything you want.
Life can be easier, fun and more rewarding. You can accomplish more in a few years, than others accomplish in a lifetime.
Here's the thing, people don't become successful by accident. Success leaves clues behind. After working with hundreds of individuals and businesses over the past ten years, I found that one fundamental element was pivotal to success. With it anything is possible, without it you simply drift without any purpose.
Tony Robbins calls it a 'fundamental key to all lifelong success plans'. And the answer isn't ground-breaking but it's the most overlooked essential ingredient for success.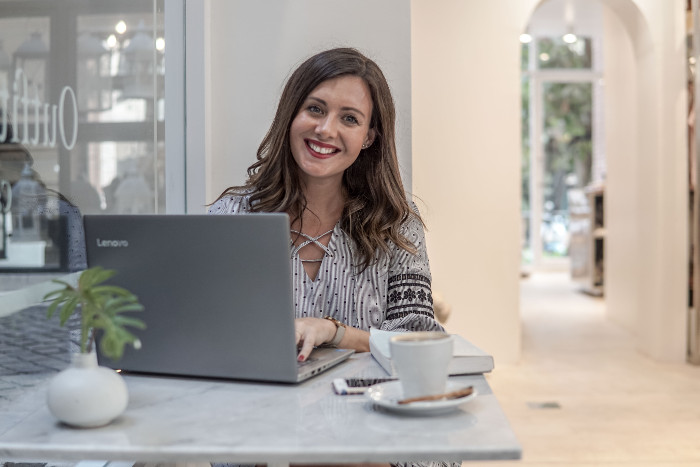 Hi, I'm Sarah, and I am dedicated to helping you achieve your goals, in less time.
I have studied Psychology, Neuro-linguistic Programming (NLP) and coaching for a long time. Over the past ten years, I have applied my learning, working with hundreds of individuals and business to achieve the results they want, fast.
The one technique I used repeatedly to achieve results, is goal setting — done right. Yet despite the overwhelming evidence of the important relationship between goal setting and success a shocking 8 in 10 people do not have a goal.
WITHOUT GOALS OUR THINKING AND OUR ACTIONS BECOME ERRATIC, CONFUSED AND PROGRESS BECOMES LIMITED.
"Nothing on this earth is standing still. It's either growing or it's dying. No matter if it's a tree or a human being"

—Lou Holtz
Successful people achieve the life that they want because they set goals. They have purpose, passion and laser-sharp focus on their end results.
My purpose and the purpose of The Power to Reinvent is to help people like you set and achieve goals.
That's why I offer Power Goal Sessions to a small number of clients.
In our POWER Goal session you will develop absolute clarity about what you want in life. I will work directly with you, listening to your needs, getting to the core issue and where needed use a change techniques to enhance your existing resources. You will develop a clear plan of next steps and learn how to achieve the most important goals in your life (in less time).
After successfully completing a POWER Goal Session you will see immediate results
After your Power Goals Session you will:
Have increased clarity, passion and purpose
Feel empowered to take meaningful action towards your goals
Identify and understand your values
Accept responsibility for your own success
Have a clear plan of action
Uncover subconscious liming beliefs that have held you back
Confidence and courage to create the life you want
It's time to take the big dreams racing around your mind and make them a reality.
POWER Goals is a proven system that will fire up your subconscious, activate the law of attraction and bring you closer to your goal (no matter how far away it feels right now). Working directly with me will really supercharge your success.
What are people saying about my POWER goals sessions
Sarah was super professional: patient, friendly and made me feel super comfortable. We went through different techniques on how to solve my problem and by the end of the session I felt empowered and confident in dealing with it. If you're looking for an approachable, patient coach to help you work towards your goal, look no further 🙂
As a coach myself I truly valued Sara's approach to the topic I wanted to work on, very relax, focus and professional and extremely helpful and effective. I recommend 100%.
Sarah can teach you various techniques and tactics depending on what you're looking to improve, as well as create some personalized tricks for you. I liked how friendly and easy to talk to she was, so didn't feel anything uncomfortable at all! Definitely recommend her to anyone who wants to work on their goals and improve communication skills! I'm definitely interested in taking more sessions.
Is a POWER goals session right for you?
Its critical that you understand whether a POWER Goal session is the right thing for you. You are ready for a session if:
You are ready to create the life and business you want and are dedicated to taking meaningful action that creates results
You are a goal-getter who wants more time, energy, money and happiness in their life
You are tired and frustrated with feeling stuck. You are ready to apply new strategies and achieve your goals (in less time)
Those that set goals are up to 250% more productive than those that don't.
One personalised POWER Goal session delivered one to one via video call
A customized action plan to change your life and business.
Personalised exercises, based on your specific needs that will keep you motivated after our session.
Accountability check-up via email to check progress toward to goal.
This is not a one size fits all approach. Your session will be tailored to you and your specific needs.
Within 48hrs of confirming your POWER Goal Session, you will be emailed a questionnaire so as Sarah can understand your personal needs better.
Once you have completed and returned your questionnaire you will be contacted to arrange your one to one.
What's included in your POWER GOALS SESSION
One personalised POWER Goal session delivered one to one via video call
A customized action plan to change your life and business
Personalised exercises, based on your specific needs that will keep you motivated after our session
Accountability check-up via email to check progress toward to goal
Straightforward Pricing
We are completely transparent about our costs.
Personalised Session
Each session is personalised to your individual needs.
Moneyback Guarantee
If you are not satisfied we will refund you 100%.
Power Goals Session
Unfortunately, due to high demand, I am not able to take any new clients on at the moment. I'm currently booked 4 – 6 weeks in advance.
But I would love to add you to my waiting list so you can be the first to know when I'm booking new clients again.
Please enter your name and your best email below (even if you are already on our subscription list). That way I can contact you directly once I have availability.